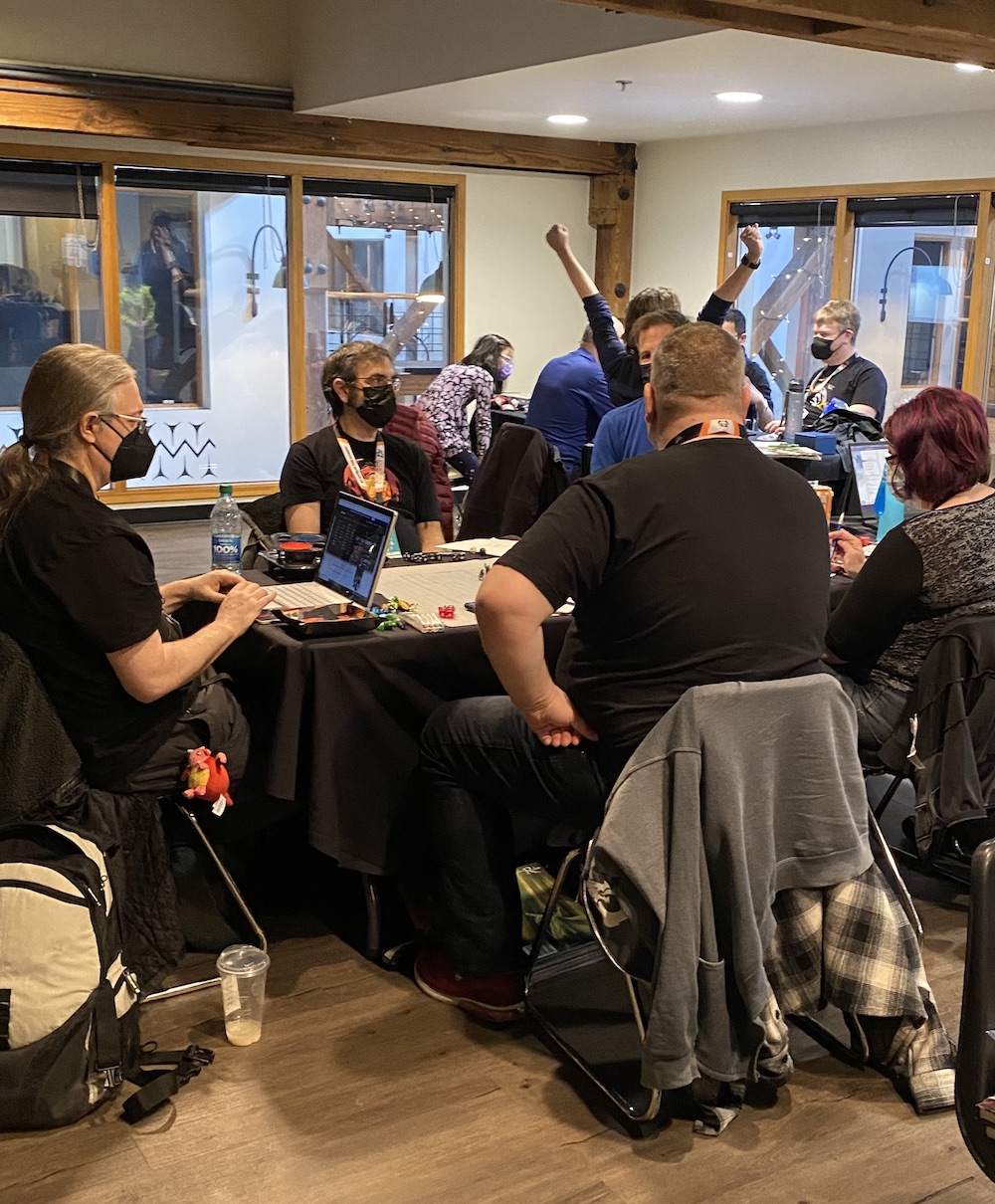 RPG Room
Don't miss our dedicated RPG room. We'll be running a wide variety of roleplaying games from D&D to brand new indie RPGs.
Whether you're new to RPGs or been playing for years, there are games for you. Don't worry if you don't know the game, our Gamemasters will set everything up!
RPG Room Schedule
Once you have your TCTC tickets, you'll receive an invite to our Sched event where you can reserve your spot in a scheduled game.
Schedule will launch in January!
Gamemasters
At TCTC we love our Gamemasters! They are volunteers who are looking to have as much fun as their players.
Host two 4-hour sessions and get a Full Weekend pass to TCTC as our thank you!
Game submission coming soon!